Outreach
Let our educational programming come to you! We offer science and history-based interactive programs
that are great opportunities to supplement school curriculum. These programs are for all ages and are
aligned with state standards. Choose from six topics: Animals, Dinosaurs, Fossils, Geology, Indians, or
Astronomy. Our new portable planetarium stimulates students by allowing them to travel to the planets or
the center of the earth. Don't miss this chance to pet a prairie dog, feel a buffalo hide, become a geologist in-
training, sit among the stars, or go back in time with creatures of land and sea.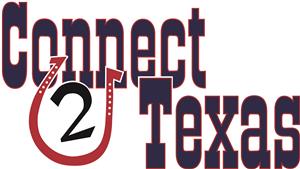 We are also excited to offer distance learning through virtual outreach programs to schools across the nation. In conjunction with Connect2Texas, the Petroleum Museum can bring interactive programs into your classroom! Topics include live animals, geology, and dinosaurs. Each 30-45 minute program is jammed packed with interactive engagement and learning and are all TEKS-aligned. National standard alignment is available upon
request. Virtual outreach programs include:
Dinos 101 – Sponsored by Diamondback Energy        
Rocks Rock! – Sponsored by Diamondback Energy
Creature Feature
Virtual Tour of the Petroleum Museum – Sponsored by XTO Energy
For more detailed information and options, please see our Educator Guide.
Prices vary per program. Please contact education@petroleummuseum.org for availability.
TEKS Standards are for all outreach programs are available by grade level: Kindergarten, First Grade, Second Grade, Third Grade, Fourth Grade, Fifth Grade, Sixth Grade.